You are here: HOME
»
News
»
Hengyu Instruments won the "national high-tech enterprises"
Hengyu Instruments won the "national high-tech enterprises"
This year Hengyu Instrument Co., Ltd.  is a fruitful year, this year, with many years of continuous innovation and strong technical strength, it has been certified as "National High-tech Enterprise", "Guangdong Province, private technology enterprises "and many other awards!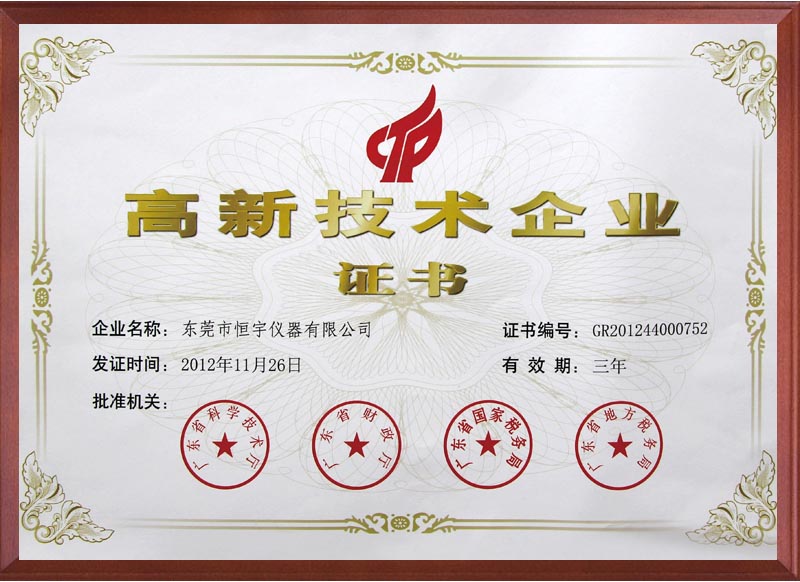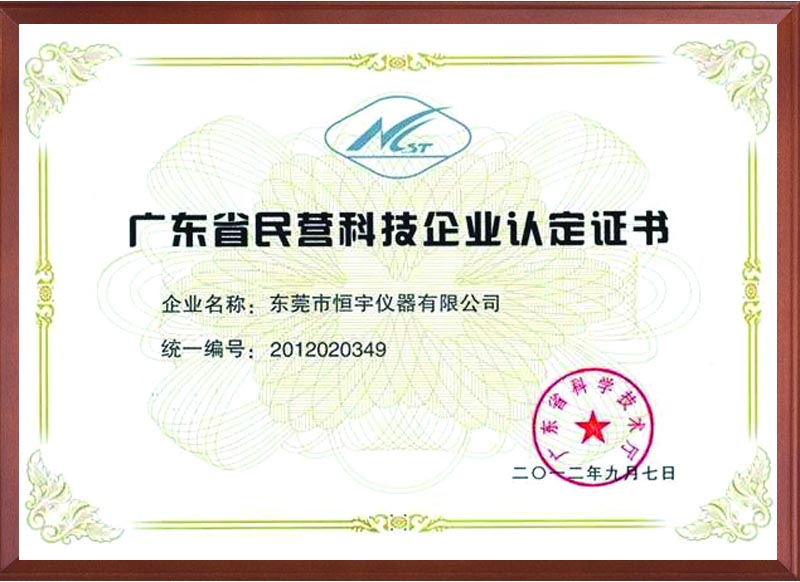 More than ten years Kou adhere to the road of independent innovation, it has seven national invention patents, 79 national utility model patents, the national shoe Standards Technical Committee, the National shoes Standards and Technology Committee, led the development of two national standards, AP a number of national industry standards revised work. Kou has achieved national measurement equipment manufacturing license, the state two measurement certification, 11 national measurement standards assessment, national high-tech enterprises, private technology enterprises in Guangdong Province, Dongguan patent nurturing enterprise.
Currently, Dongguan Hengyu Instrument Co., Ltd. mainly in the Rally, footwear testing equipment, leather detection equipment received a number of patents, including Rally ranked first in domestic market share, the success Hengyu instrument, full of our friends help is inseparable, thank you once again strong support of friends! We will be more efforts, we provide better and more quality testing equipment.
No, it is already the latest articles